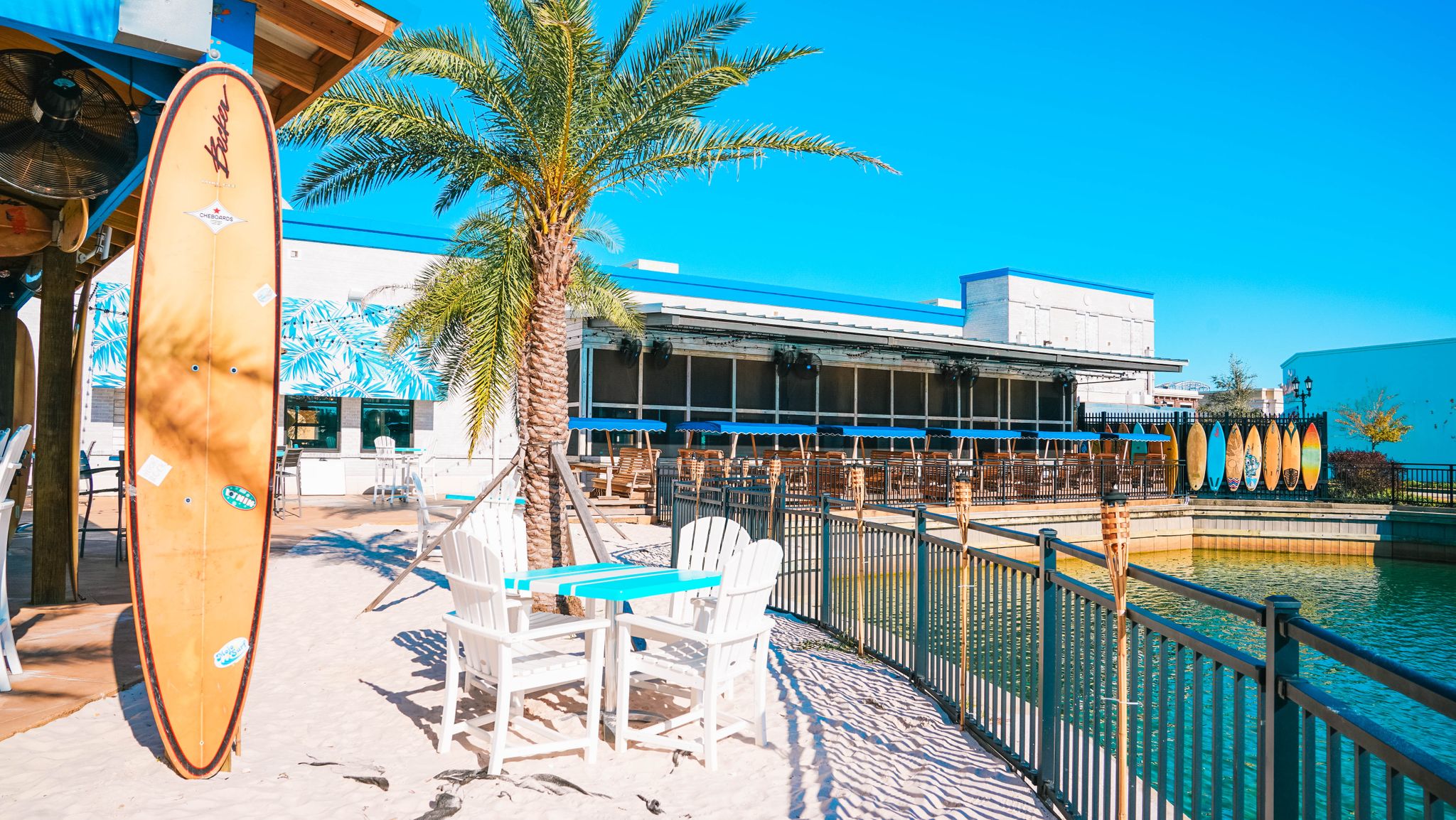 Like many restaurants, Lucy's Foley at OWA is experiencing difficulty with staffing right now. We're trying our hardest to follow the below schedule, but please check our Facebook page for daily updates to our hours, specials, and more. Thanks, y'all!
Hours of Operation
Monday – Thursday | 11am – 8pm
Friday – Saturday | 11am – 9pm
Sunday | 11am – 8pm
Monday – Friday | 3pm – 6pm
Chillin†in Downtown OWA
Located on the lake in Downtown OWA and just steps from Tropic Falls, Lucy's Foley at OWA is a destination for locals, wayward travelers, the young, and the young at heart. A quick drive from Alabama's beautiful Gulf Shores and the Foley Sports Tourism Complex makes this the perfect not-so-hidden hideaway.
Our laid-back family friendly bar & restaurant embodies the easy attitude of retired surfers around the world! Soak in all the good vibes from our waterfront bar, indoor/outdoor patio, and wooden glider tables. Locals and tourists love to hang loose on gamedays, during happy hour, and enjoy the sunset on Lake OWA.
Lucy's has something for everyone! Our menu features coastal-inspired cuisine in hearty portions to meet your appetite for flavor. Belly up to our full-service bar for killer cocktails (ask about the "Shark Attack!"), classic margaritas, signature bites, and seasonal specials.
Want to ride the party wave? We have you covered! Lucy's indoor/outdoor patio and outside bar transform into ideal waterfront private party locations that are perfect for any special event or private dining occasion.
No reservations required – just stroll over to Downtown OWA and follow the fun to Lucy's!