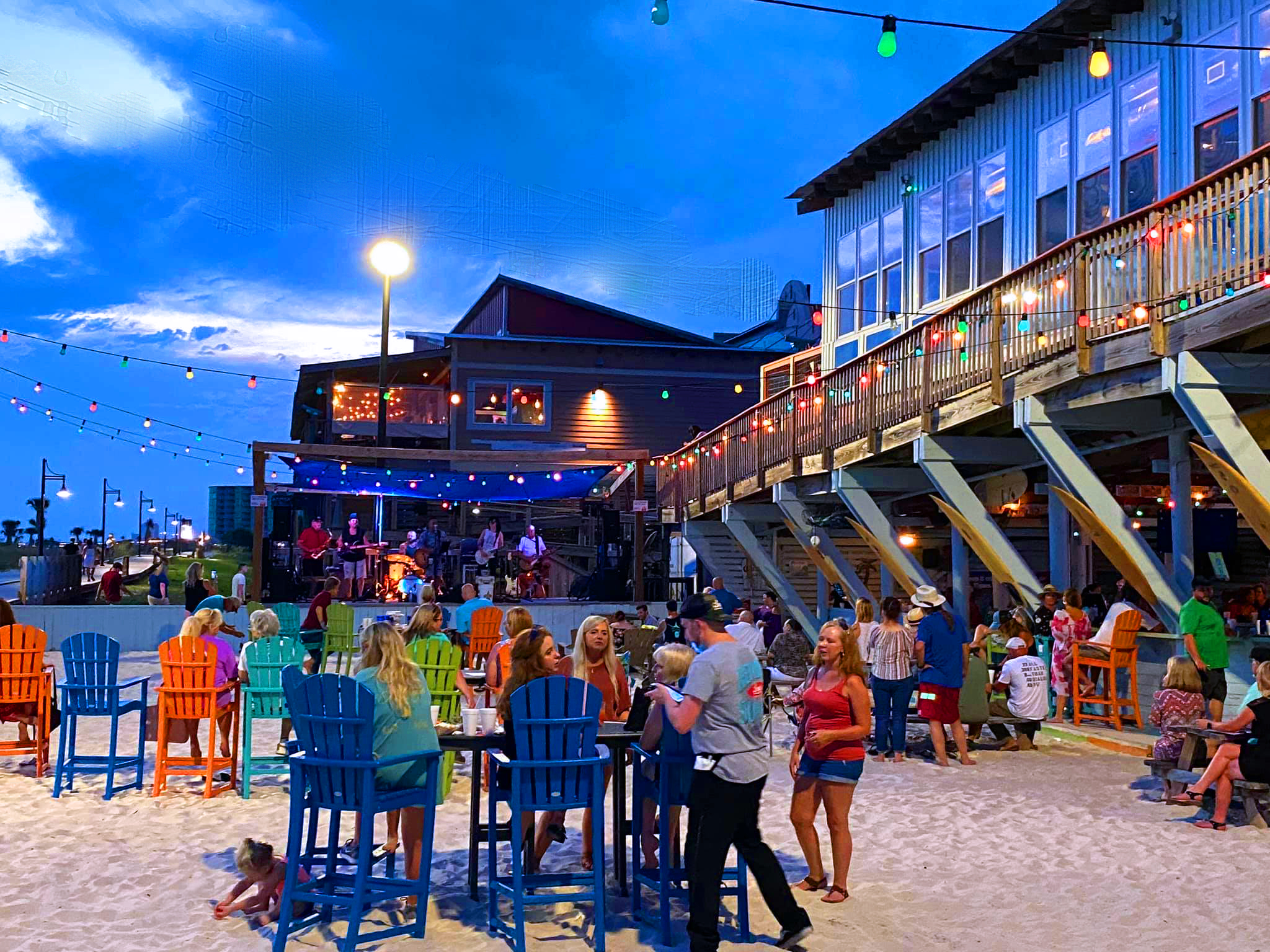 LUCY'S RETIRED SURFERS BAR & RESTAURANT HOSTS SUMMER FEST CONCERT SERIES AND LAUNCHES NEW SUMMER PROMOTIONS
Summer Perks Include Live Entertainment, New Drink Specials & More!
(NEW ORLEANS, LA) June 27, 2023 – Lucy's Retired Surfers Bar & Restaurant will have plenty of live music, drink specials and food to go 'round this July! Soak up our beachfront, sunset views and enjoy live entertainment with family and friends as Lucy's hosts a Summer Fest concert series and launches all-new summer promotions.
Mark your calendars for Lucy's first-ever Summer Fest concert series kicking off Friday, June 30. The five-week music lineup features well-known artists, including Big Al and the Heavyweights, Zackery Perkins, James Gillies, and other local musicians. To view the full Summer Fest music lineup, click here.
In addition to Summer Fest, Lucy's is launching all-new daily specials, starting July 1.The deals include:
Military Monday – $15 beer buckets, half-priced wings and 15% off entire bill for all active and retired military and first responders.
Taco Tuesday – All-day Taco Tuesday discounts include $3 and $4 tacos, $6 classic margaritas, $2 off Mexican beers and $20 scorpion shots.
Karaoke Wednesday – Perform karaoke classics at Lucy's Beach Bar all while enjoying extended happy hour from 5-9 p.m.
Tequila Thursday – Epic tequila flights, $20 fajita plates, $10 margaritas, and $20 scorpion shots, only on Thursdays.
Friday, Saturday & Sunday Music – Lucy's is hosting musicians Friday, Saturday, and Sunday evenings for their first-ever Summer Fest Concert Series. Check out the full lineup here!
Service Industry Night – Service industry workers receive first drink free and 15% off the entire bill.
Lucy's Biloxi also serves lunch and dinner, plus a daily happy hour and weekend brunch. Lucy's Biloxi is located at 1775 Beach Blvd in Biloxi, Mississippi. Hours of operation are 11 am–9 pm Monday–Thursday, 11 am–10 pm Friday, 10 am–10 pm Saturday, and 10 am– 9 pm Sunday. For more information, call 228.332.5207 or visit lucyssurf.com.
ABOUT LUCY'S RETIRED SURFERS BAR & RESTAURANT
Lucy's Retired Surfers Bar & Restaurant got its start in 1985 on Manhattan's Upper West Side. In 1992, Lucy's opened in New Orleans' iconic Warehouse District, quickly becoming a staple of the downtown nightlife scene. The New Orleans-headquartered beach and surf bar concept, fueled by its tropical drinks, zany staff, and fun atmosphere, includes domestic locations in Louisiana, Mississippi and Alabama with an international location in Aruba. For more information on Lucy's Retired Surfers Bar & Restaurant, please visit LucysSurf.com. Keep up with the latest Lucy's Retired Surfers Bar & Restaurant news via Facebook and Instagram.
# # #
Media Contact:
Avery Gray
Lucy's Retired Surfers Bar & Restaurant / Kirkendoll Management
agray@kirkmgmt.com